Nigg Energy Park Welcomes Seven Borealis
Wednesday 5th June 2019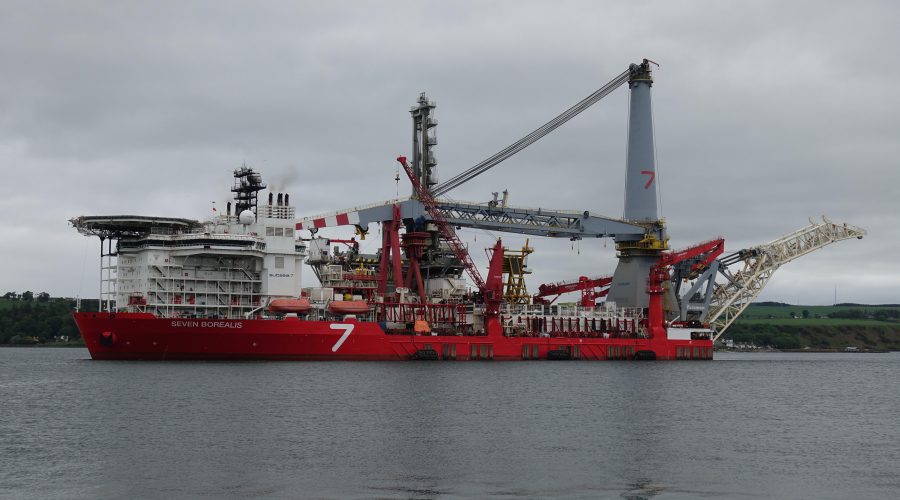 Nigg Energy Park has welcomed Seven Borealis from the Subsea 7 fleet for a short term stay. The vessel built in 2012, made its first-ever UK dock when it entered the Cromarty Firth this afternoon supported by Global Port Services.
Seven Borealis will have a 4 day stay at Nigg before heading back out to sea. The vessel has a gross tonnage of over 48,700 and sizes up at 182m long with a breadth of 46m, making Nigg one of the few ports in the UK able to accommodate it. Seven Borealis also has an onboard pipe storage capacity of 2,800t and accommodation for up to 399 personnel making it one of the leading vessels in the Oil & Gas Industry. Used for pipelay and heavy lifting, it is capable of working in the worlds harshest environments.
 Global Port Services and Nigg Energy Park will be supporting Seven Borealis with all quayside services and are delighted to be working with Subsea7 and assisting them with their stay.